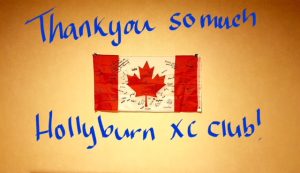 Here's an update from Emily Young at the PyeongChang Paralympic Games in South Korea:
Arrived in Korea after a long travel day Tuesday, getting to our hotel around midnight. Yesterday we got on to the course and had time in the range to prep for our first race Saturday, the sprint biathlon. I really love the courses here. As this is my third time here there are no suprises that I have found yet.
I have my flag hanging over my bed, and it makes my heart smile every time I see it because it reminds me of all the support I have at home!!
Happy skiing!!
Go Canada go!!!☆☆